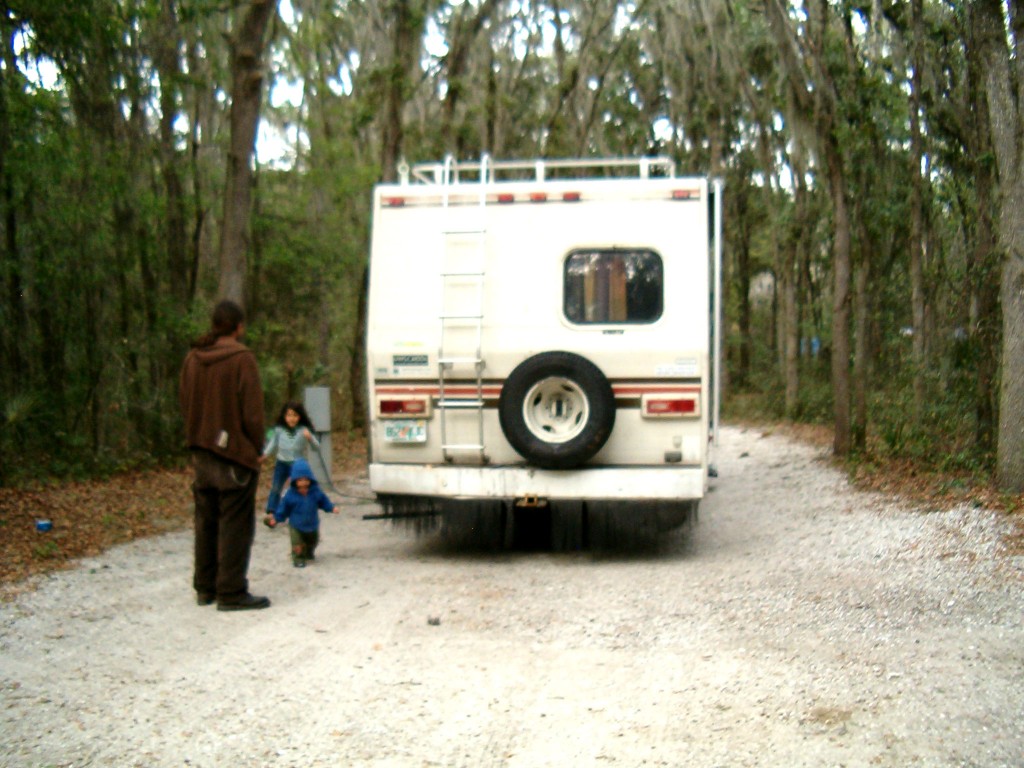 Yes, it's taken us a month to get away for our first weekend in Benny!
This was our first time really using Benny as a home.  We've turned on the lights now and then, and the toilet's been used several times in my weekday activities with two kids.  But we really needed to get away and use all the systems in order to learn how to use them.
We started out with a trip to Apollo Beach to see the manatees that hang out in the warm waters of the TECO plant during the winter months: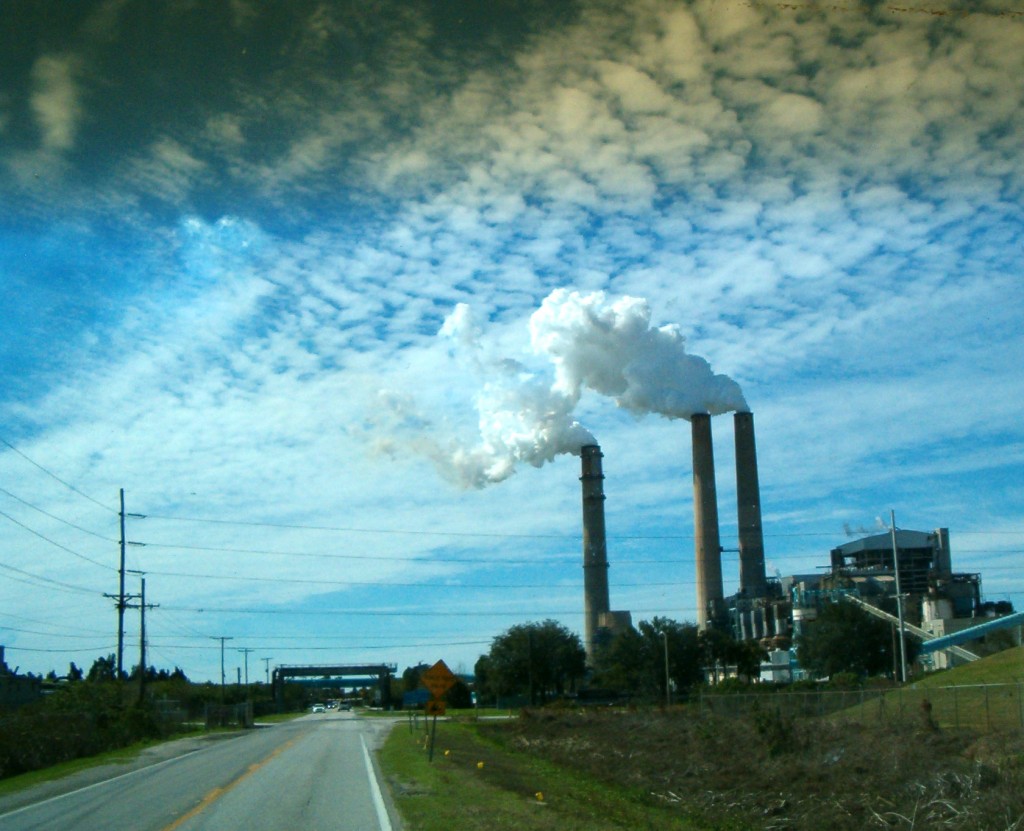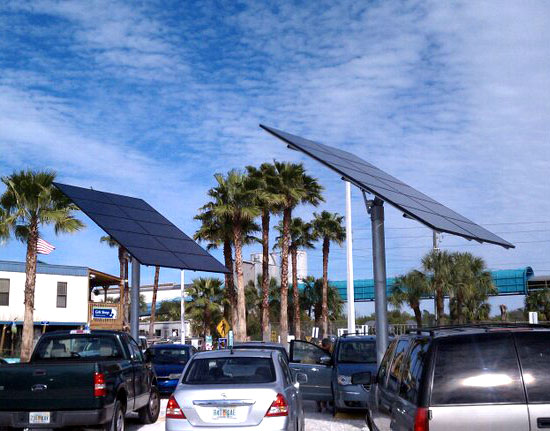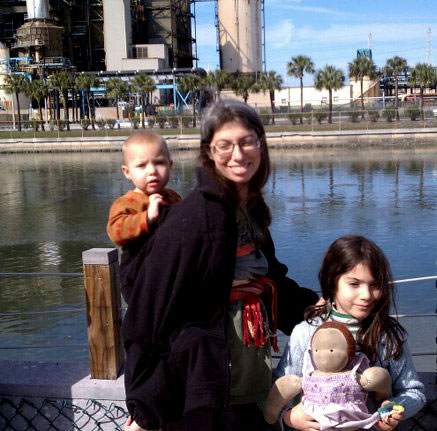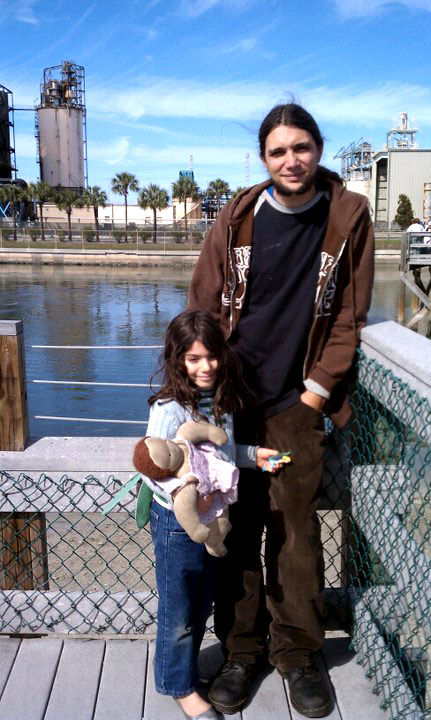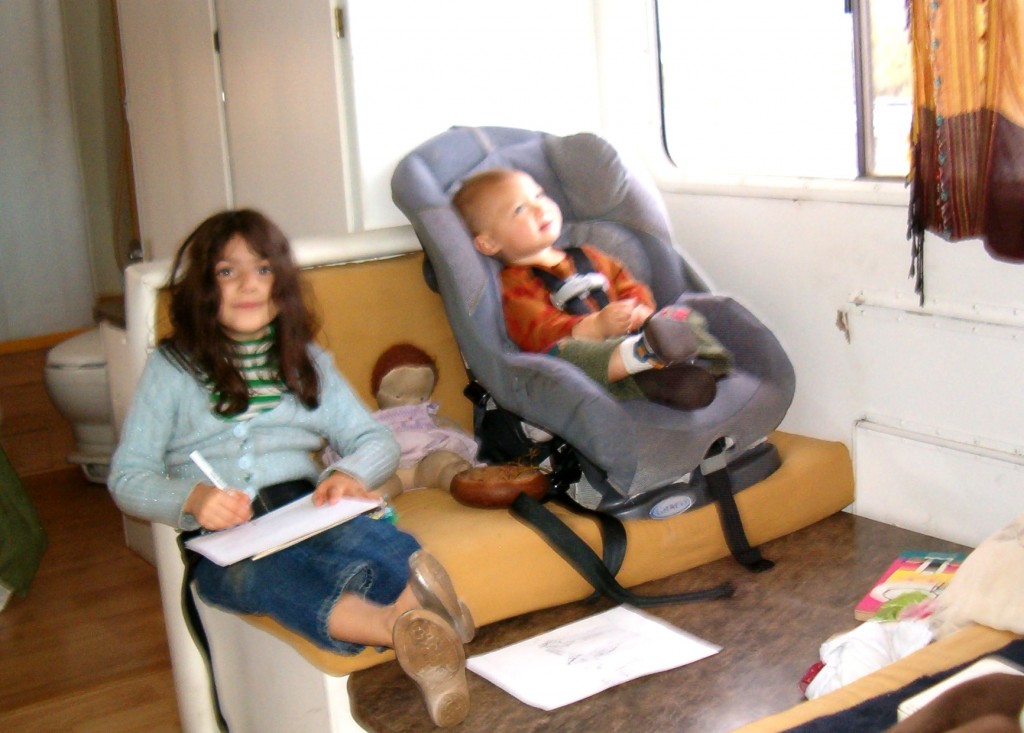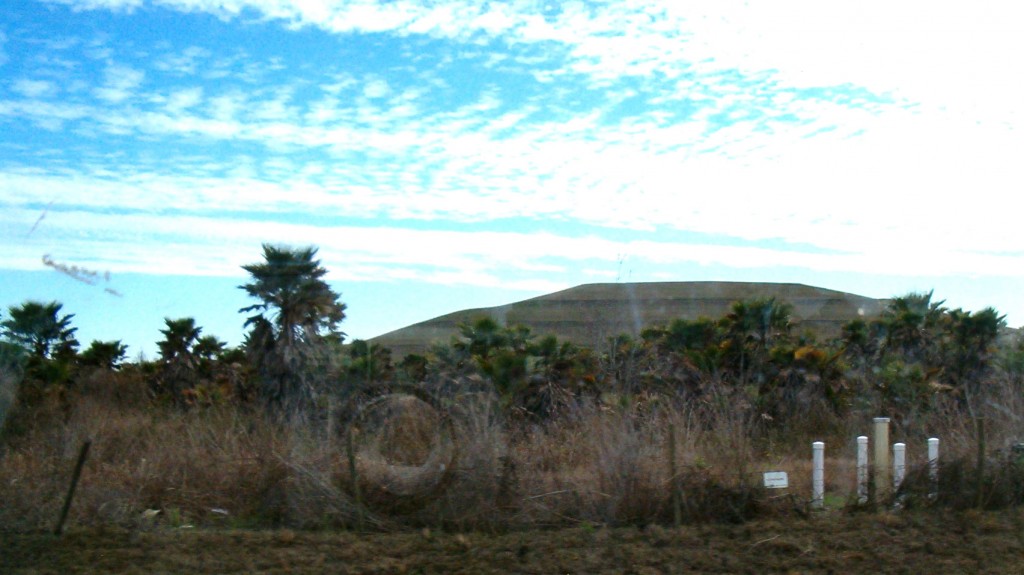 Then we drove to a county park to spend the night: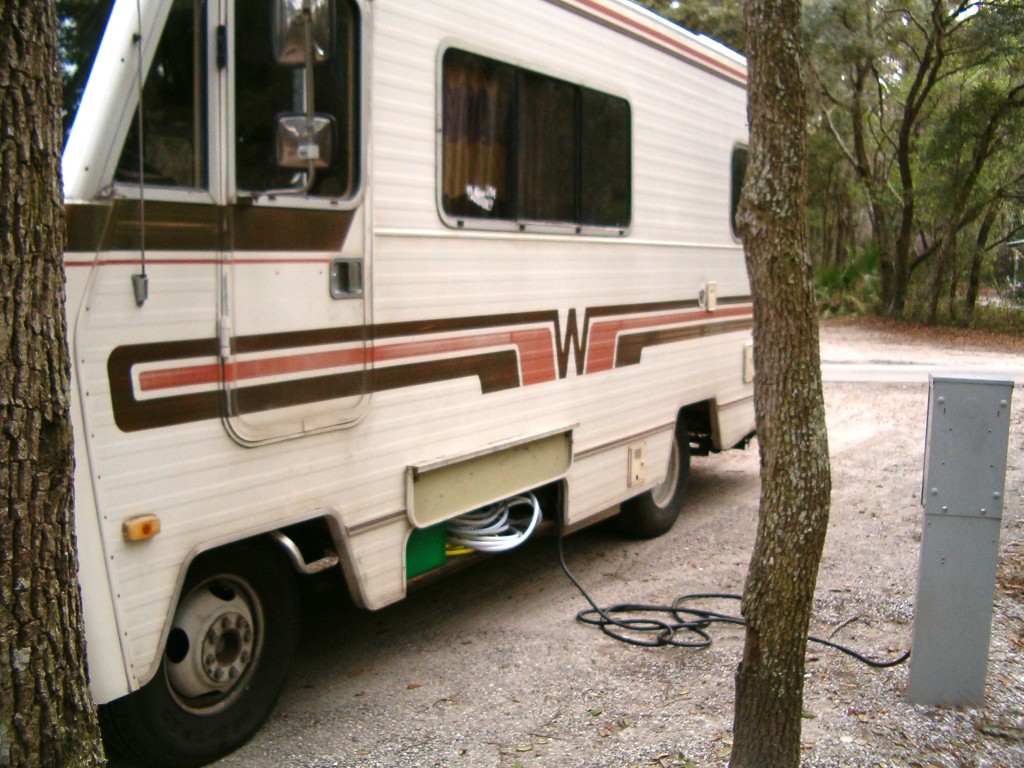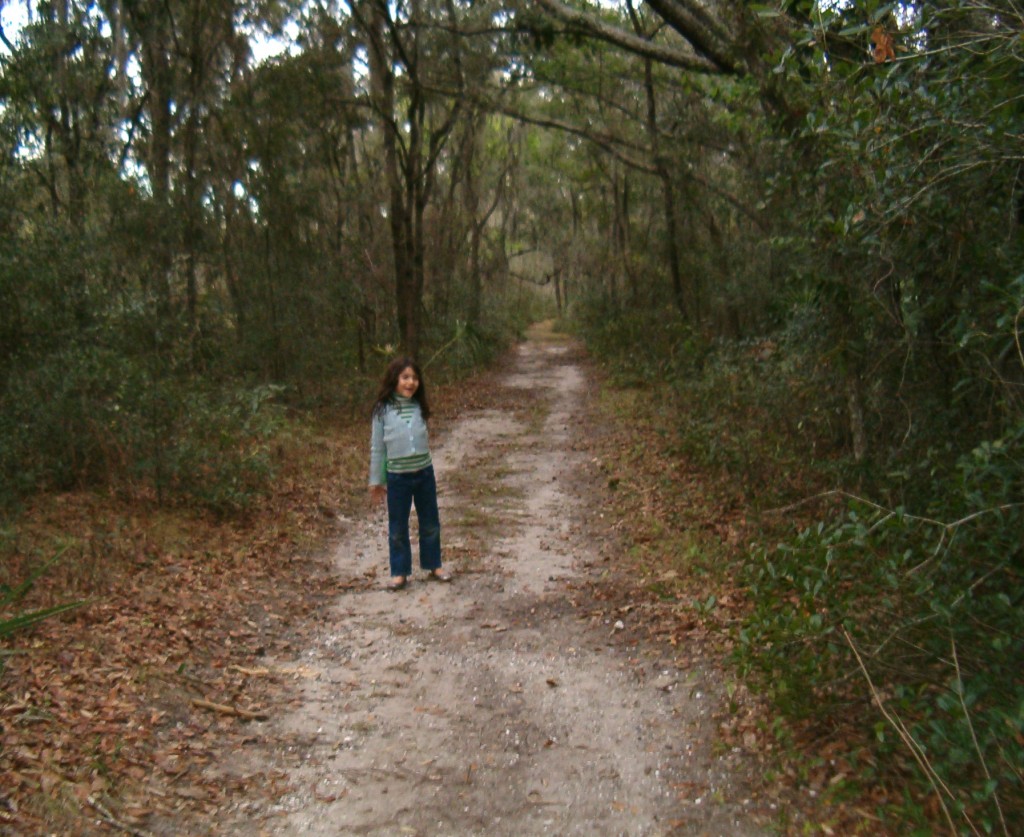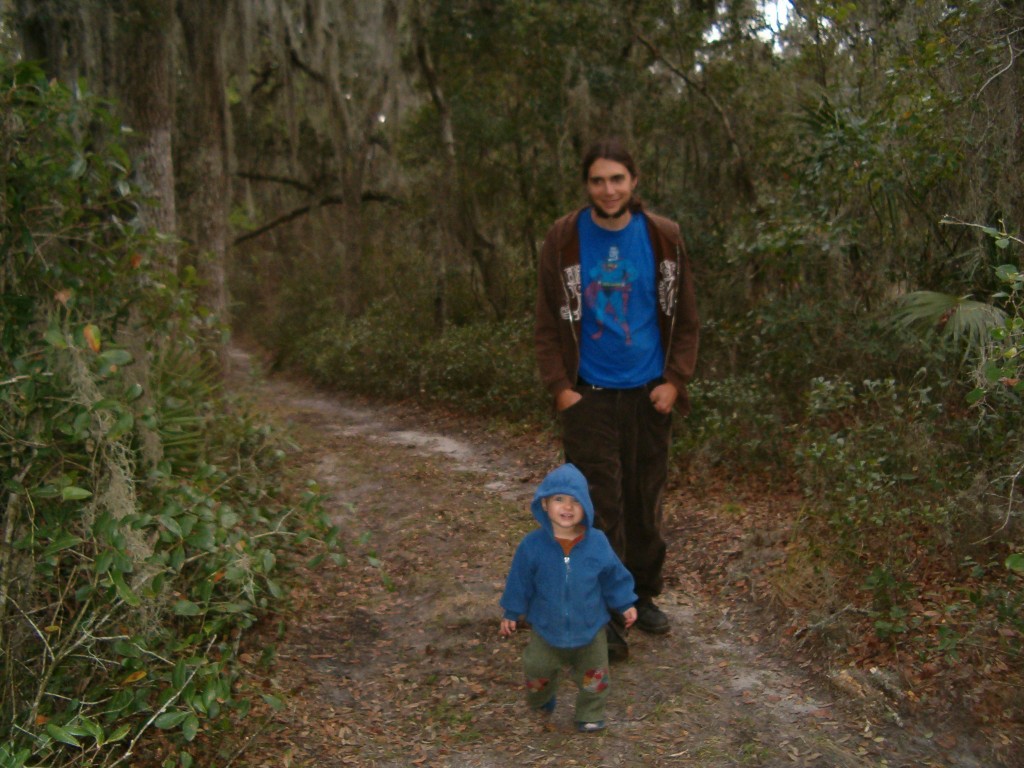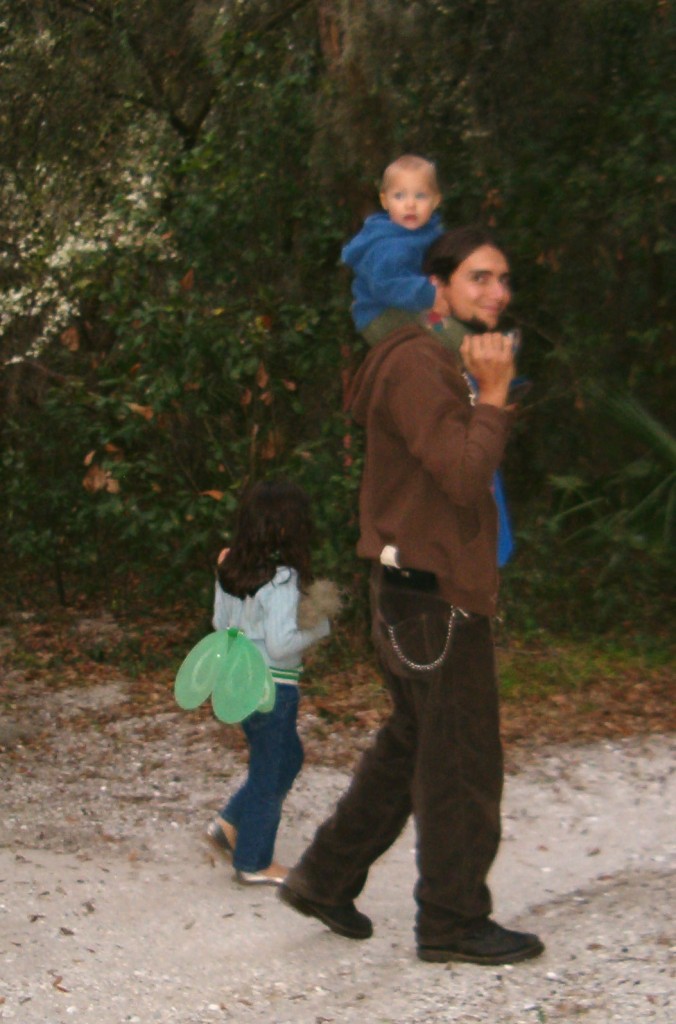 He made my weekend.  He did all of the man stuff–propane, hookups, driving, navigating–and most of my half of the work too–carrying children, cooking dinner, washing dishes, reading stories, sweeping, etc.  I got a much needed break, even though he probably needed one just as much.  David, you are my valentine 😉
At dusk we were back at the campsite: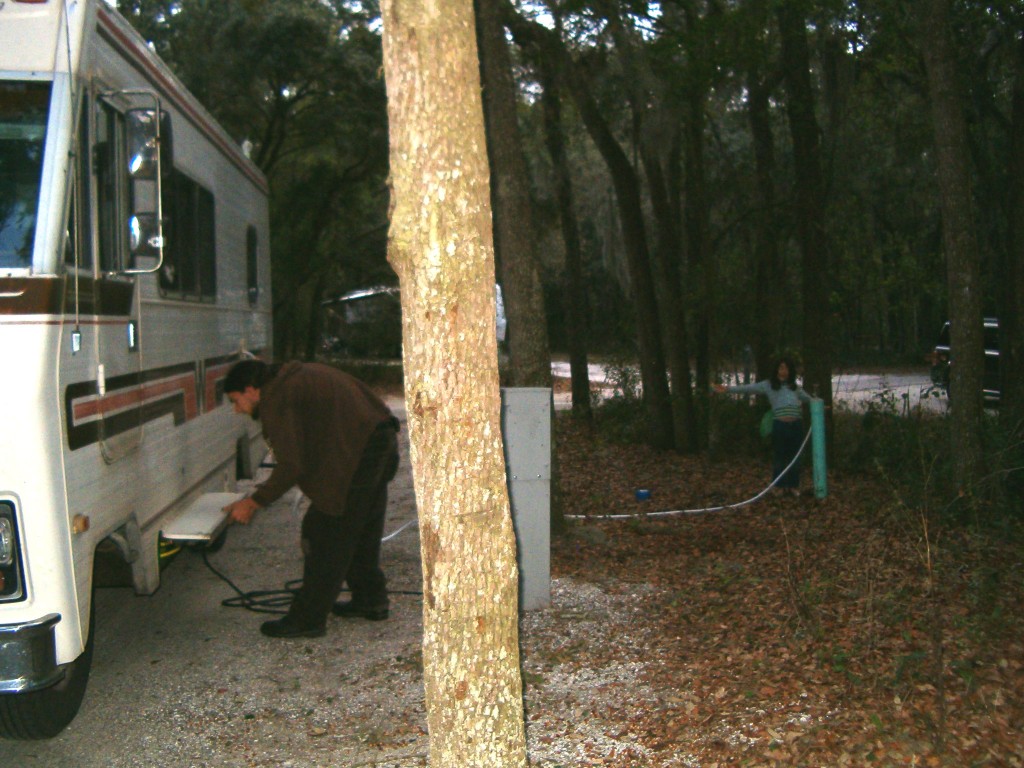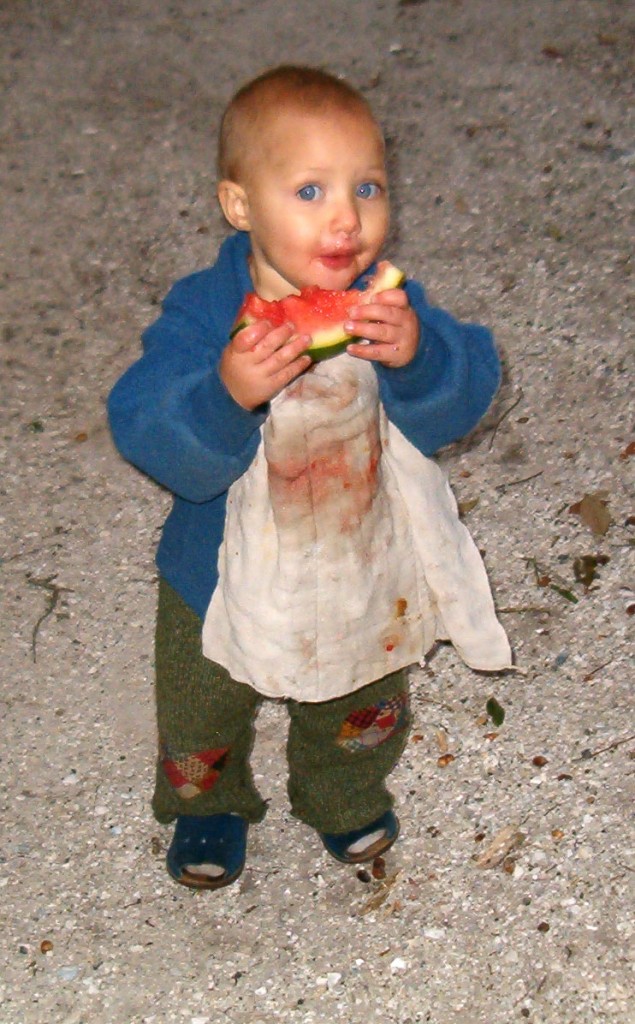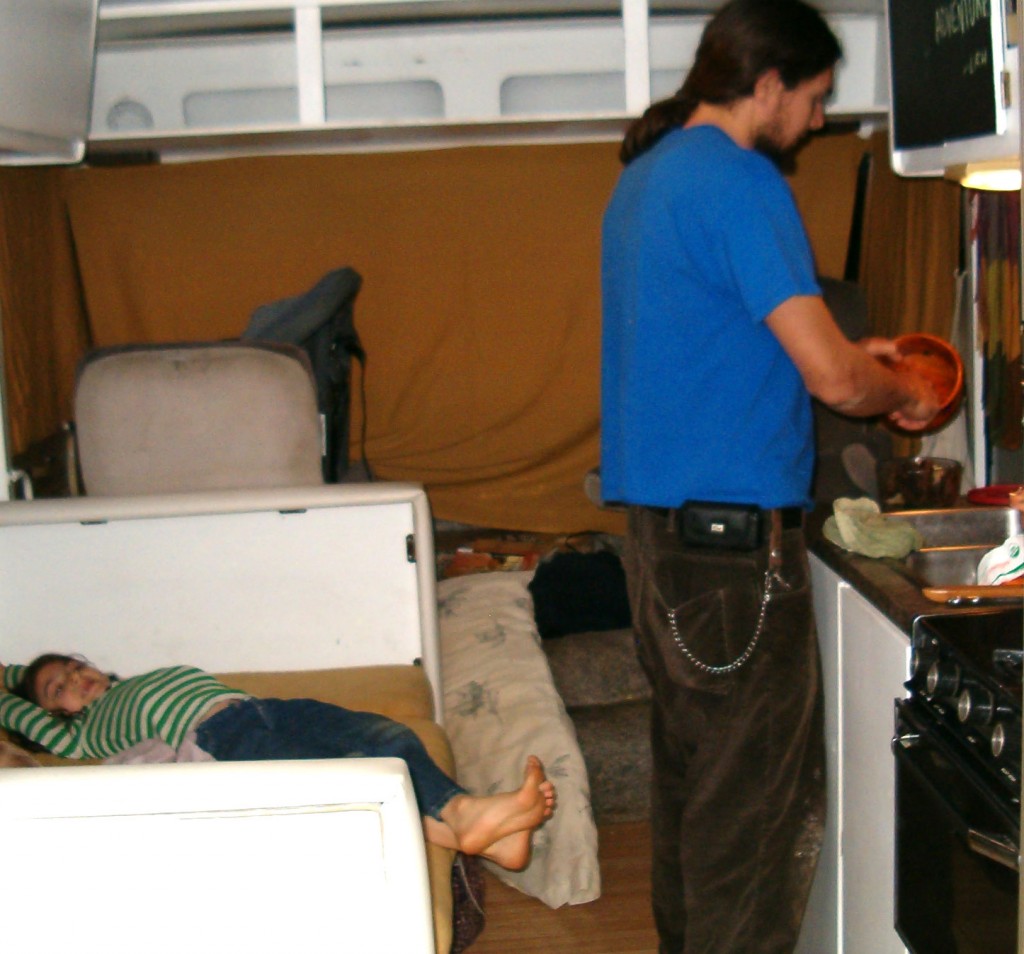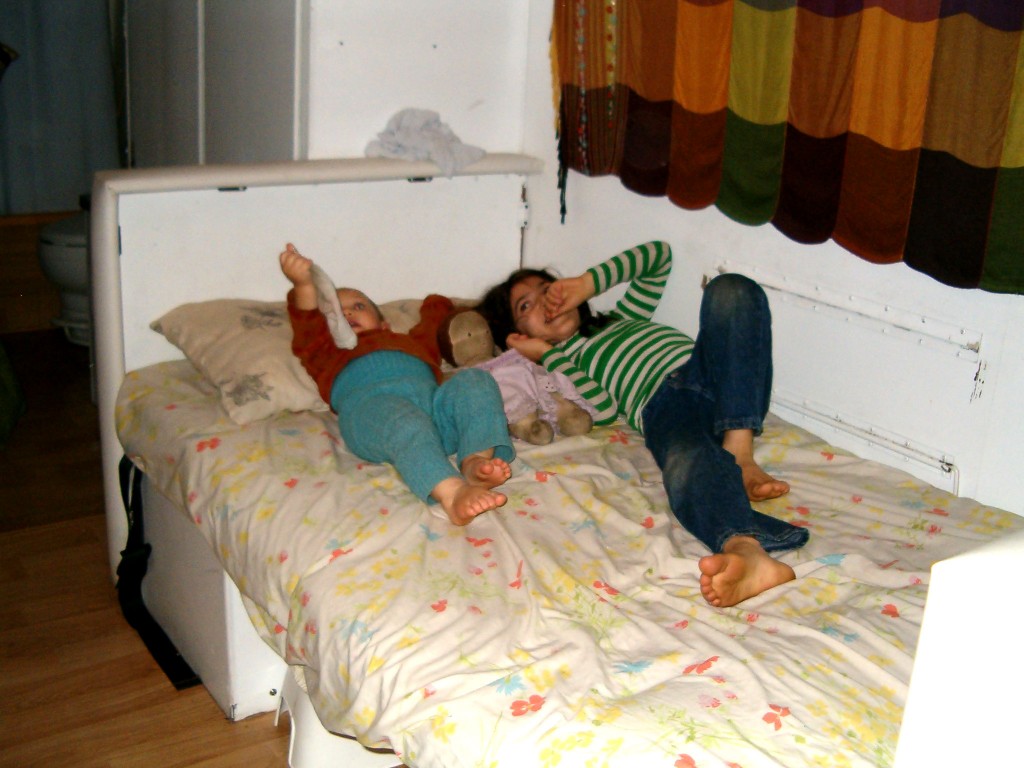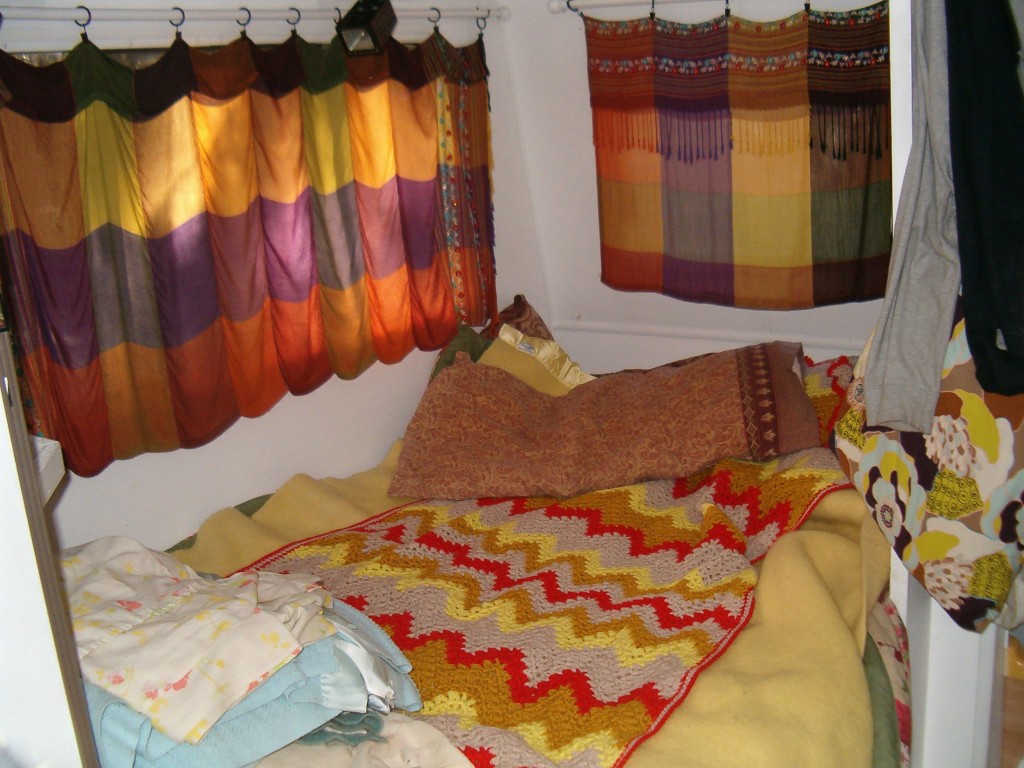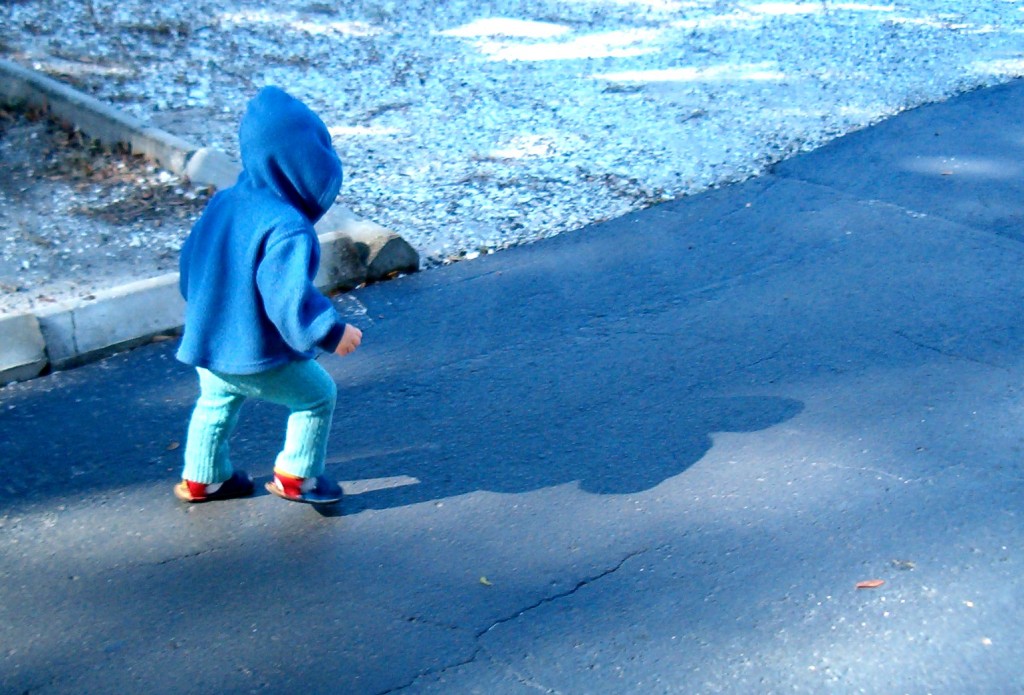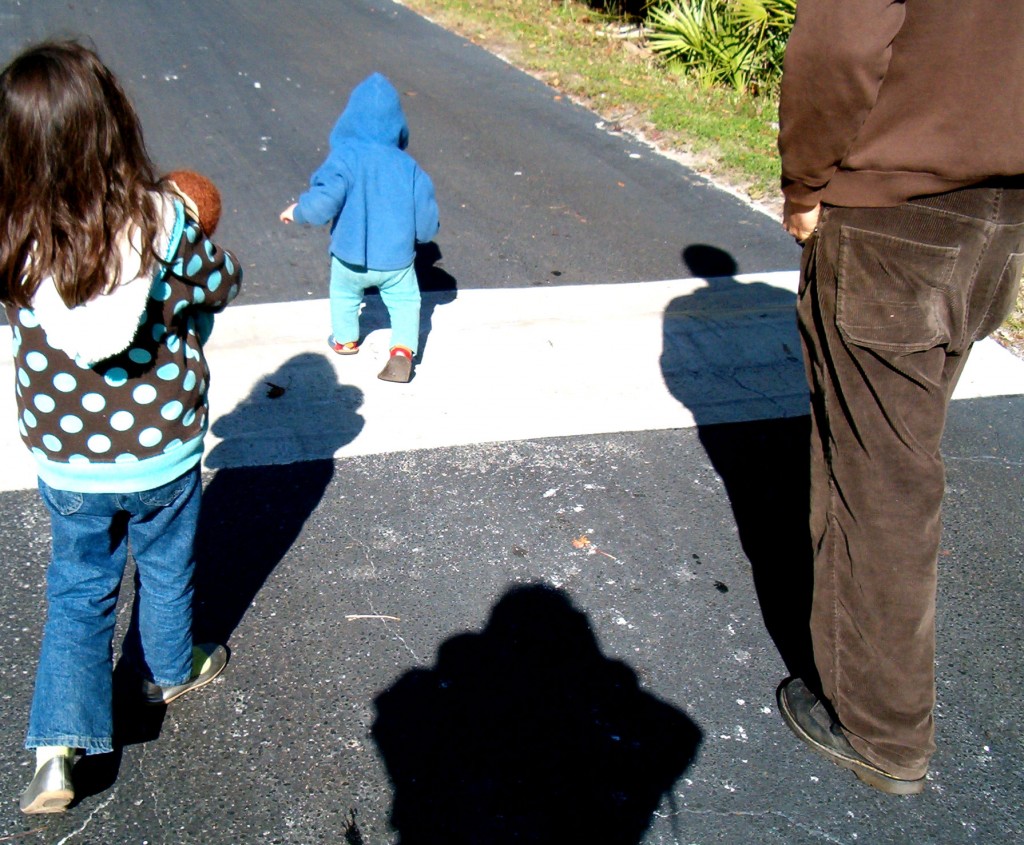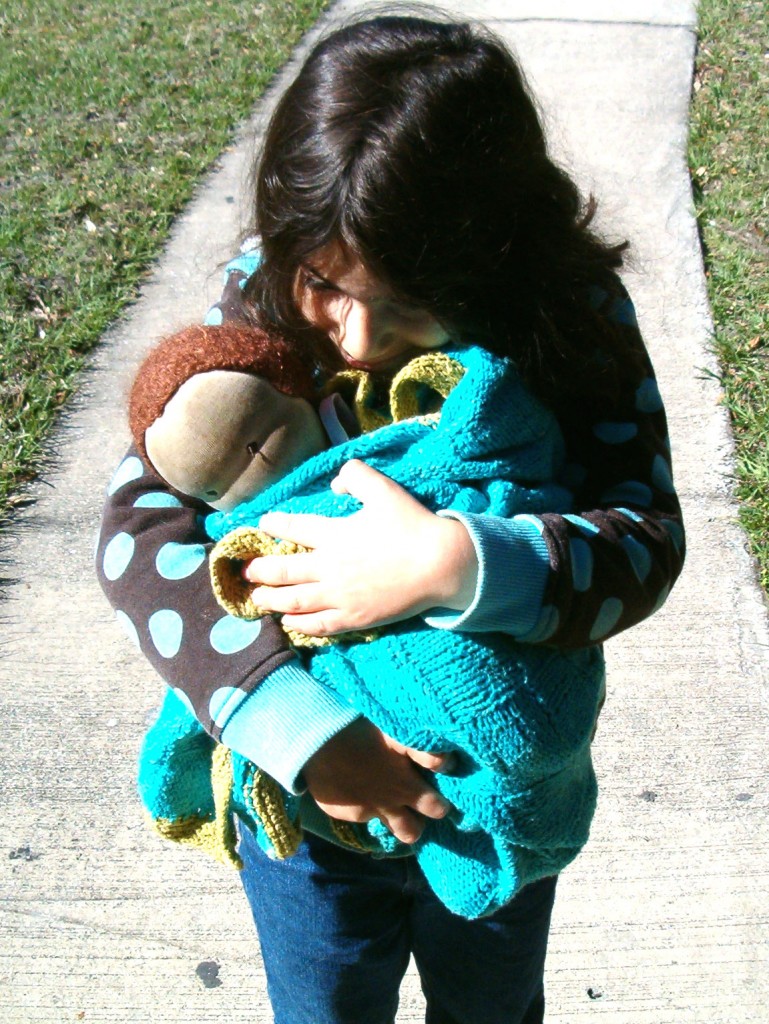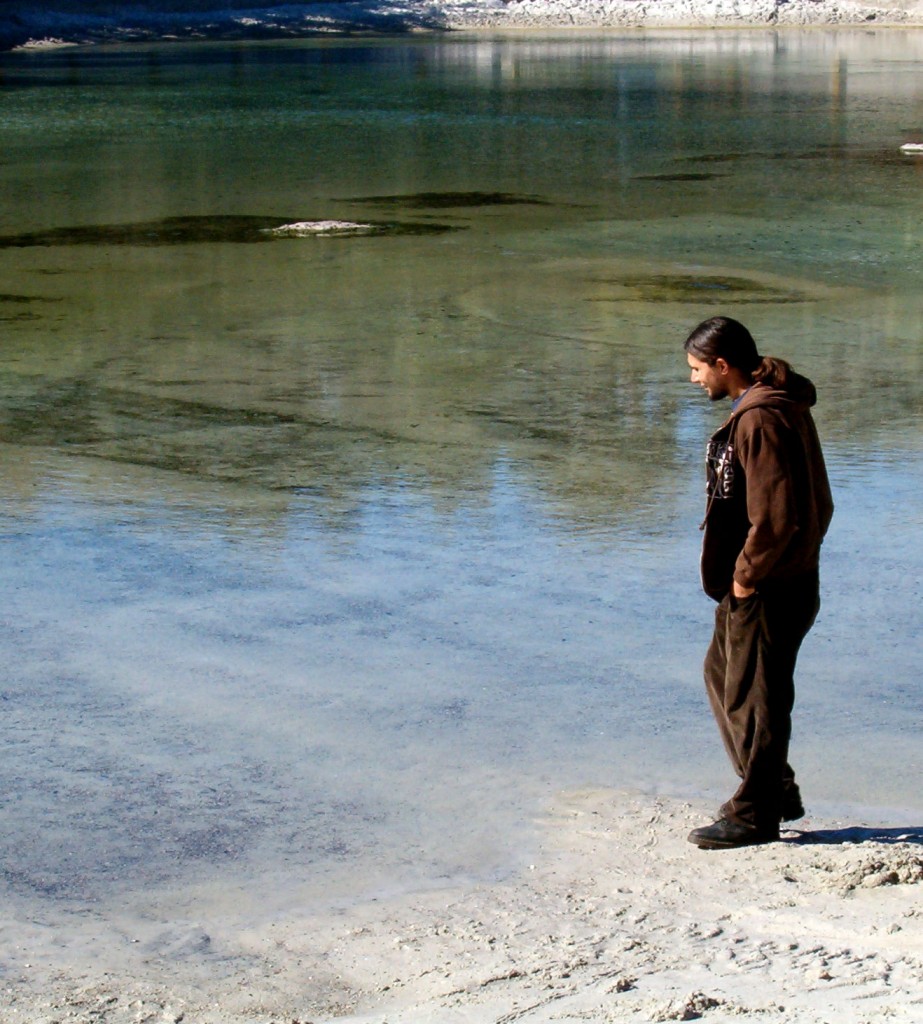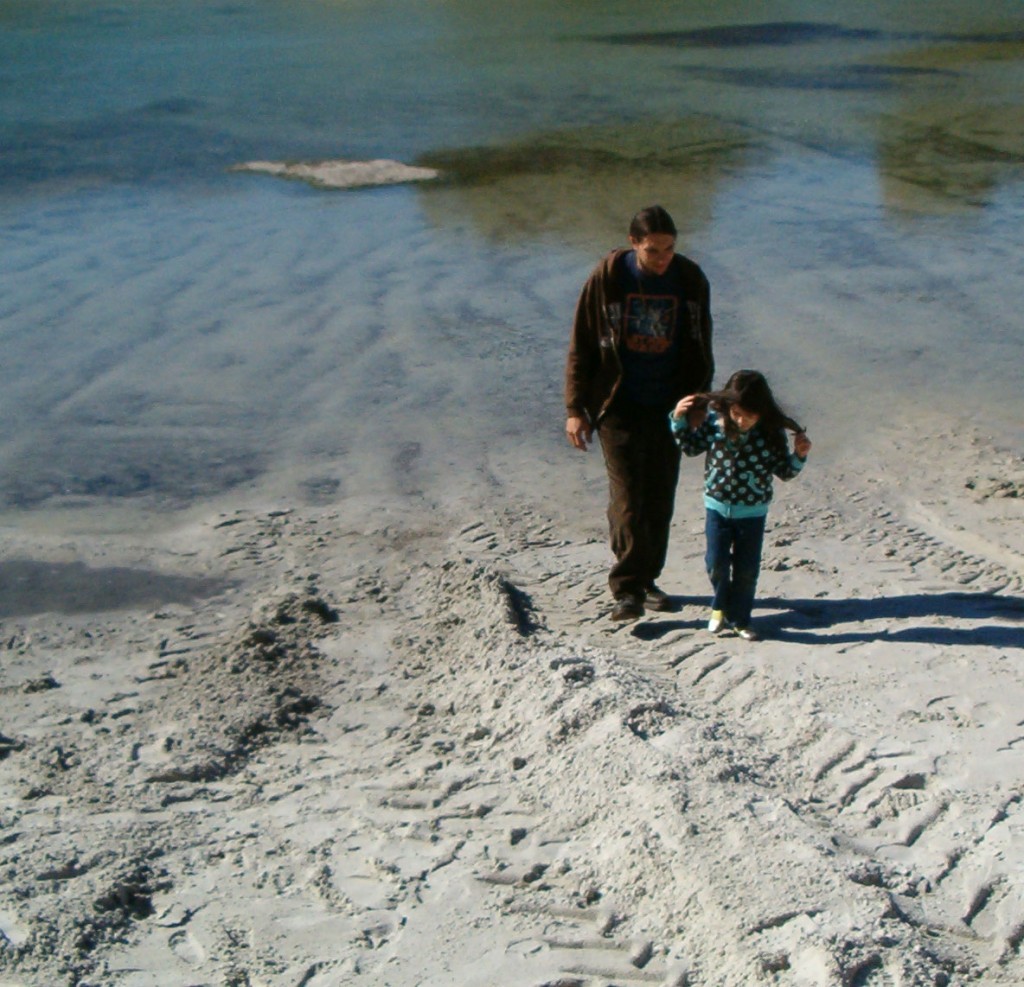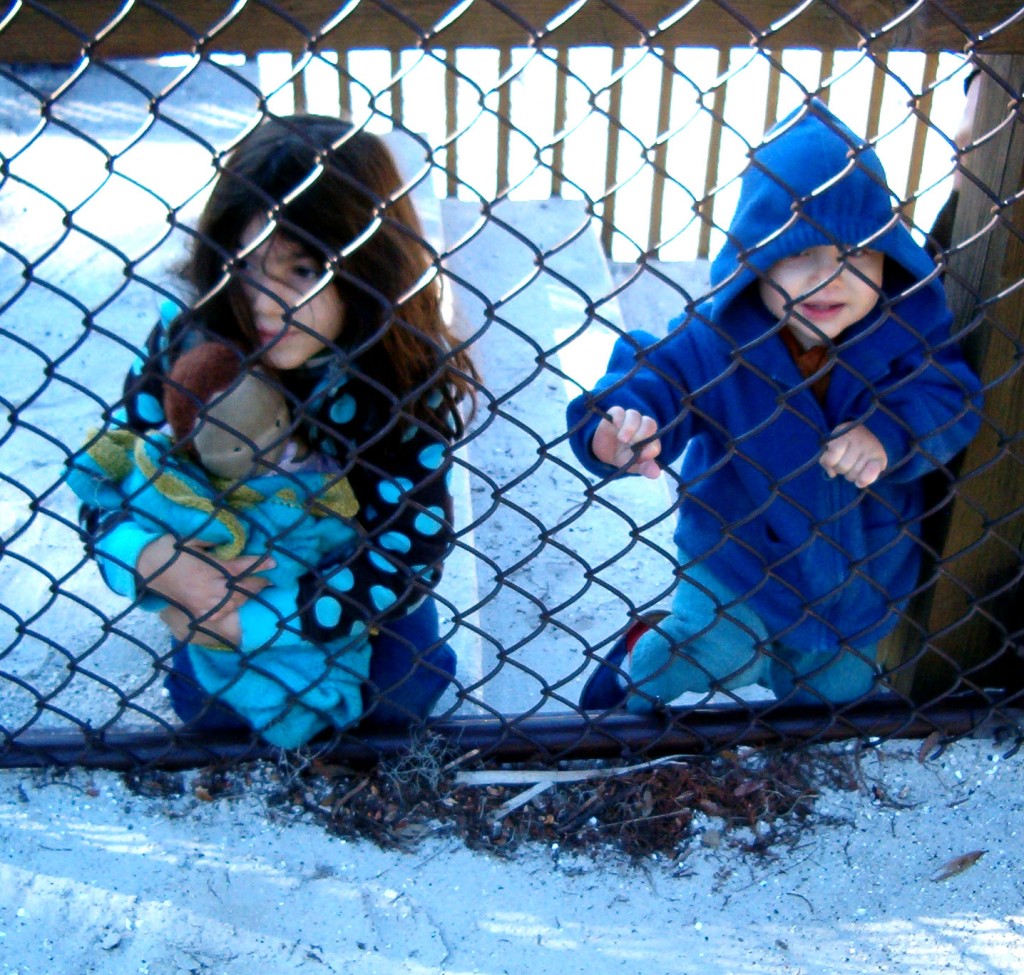 My favorite part of our short stint living in the RV was how easy it was to focus.  Instead of going looking for Ada to come brush her teeth in the morning, potentially getting sidetracked by an emergency diaper change or potty trip, a spilled cup of water, the ringing phone, and Annabelle's finally being unable to wait to nurse any longer . . . instead of all that, I just said, "Ada, come here–let's brush our teeth."  And there she was.  And while we were there, I brushed my hair and hers.  Then we prepared breakfast, and cleaned up breakfast.  And keeping an eye on the children was built in because they were RIGHT THERE interacting with us.
One thing at a time.  Easy peasy.
In a moment of too much honesty, I will report that mine and Ada's hair don't necessarily get brushed every day because the children get hungry and I have to start cooking, then we're late for wherever we're supposed to be first, and I haven't sliced apples and prepared other snacks to bring with us, and Annabelle needs to be redirected away from the oven, and someone gets hurt and needs comforting (even though I need to be stirring the scrambled eggs), and on, and on.
Having all of our family activities in 176 sq ft (and that includes beds, cabinets, engines and drivers seats), brought a level of simplicity (although it reeked slightly of randomity) that I appreciated.