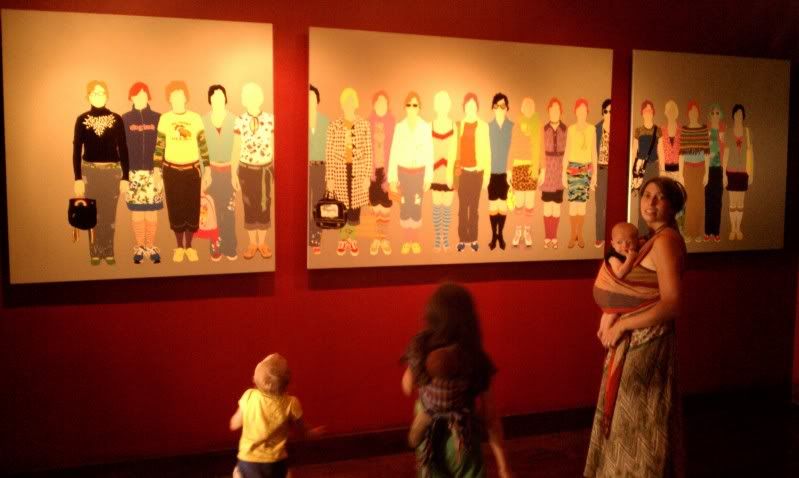 I've always had a tough time resisting buying little, cool, one-of-a-kind things that are full of grace and character, and are usually handmade.  It is a cheaper shopping habit than most, but it still owns a bit more of the consumer attitude than I'd like to think I'm victim to.
It took selling or giving away 90% of our possessions, short-selling our house and beautiful yard, and packing up for a year of travel, but I have experienced the most pleasant shift in my shopping habits.
I still drool over amazing items, but I don't have to resist them anymore.  Because I have no way to get them and no where to put them, they have lost their irresistible control over me.
Not only am I physically free of the burdens of ownership, I appear to be emotionally free, as well.  I am content.  At peace.
So now when I see amazing examples of artistic functionality, I think excitedly, "When we have a house, I want to have something like that for the kitchen/by the door/in the hall . . ."
And that simple decision fills me with all the satisfaction I used to get from purchasing the things.  Turns out it was never the things themselves that made me happy, but the decision to love that item, to make it (spiritually) mine and claim it for the aesthetic chambers of my heart.
So now I gain incredible delight from beautifully crafted things whether I leave them in the bargain basket of the antique shop, whether I find them in other people's homes, or whether they sit in a shop window with a four-digit price tag.
In letting go of all the stuff, I have allowed myself to own the whole world, if I want it.  My arms are opened wide!