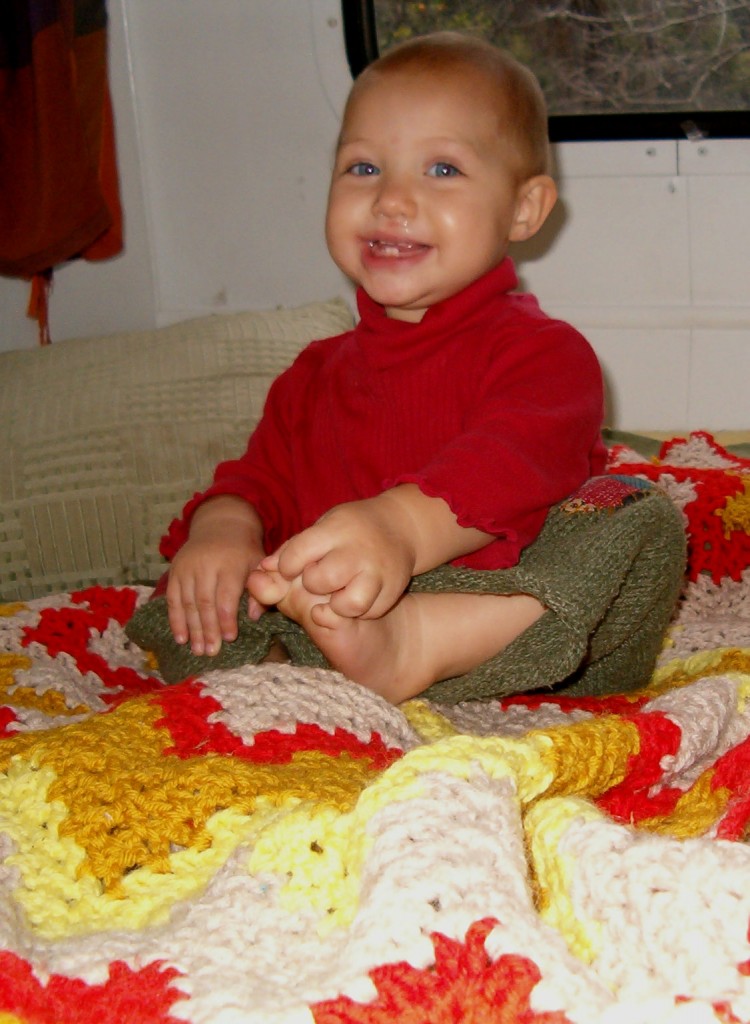 For a family planning to spend every night in the RV, our first night counts as a pretty big deal.  We're not moved in, but with Ada (6 years old) spending the night at my parents' house, we thought it would be a pretty easy thing to camp out in Benny, just David, Annabelle, and I.
Annabelle was asleep in her carseat when we got home from errands after dark, so we left her there for the time being and I lay down on the bed reading while David went inside to collect our toothbrushes, contact lens cases, an extra blanket and pillow, and a couple of DVDs.
Annabelle woke up, and I brought her into the bed where she nursed back to sleep while David and I watched our first movie on the laptop.   I was starting to drift off towards the end, and when the laptop was shut for the night, I fell asleep to the sound of the rain on the roof, nestled snugly in the narrow bed with people I love.  It was really, really nice.