Getting rid of stuff–or dekludging, as we call it–happened to an actual perceivable degree this weekend.  You see, Sunday was my birthday and what did I want?  LESS stuff!  My darling husband obliged by taking a day off from the giant mess of things we always have to get done, and just sorted and boxed things instead.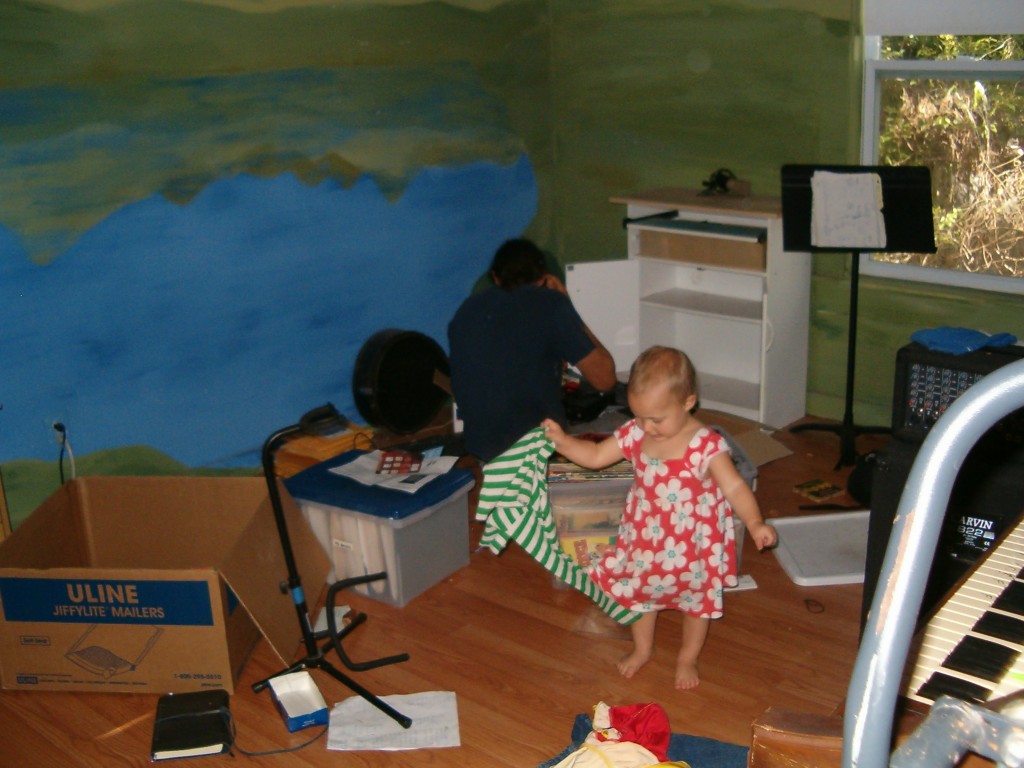 Then he took stuff to charity.  I should have counted the boxes.  At least two big boxes, several littler ones, and random objects like a stool, a rug, a box fan, a globe…all gone!
I want to run with this momentum.  If I can get a couple more boxes filled, I can have someone pick them up, and maybe take some furniture too.
We've been reluctant to get rid of things like the couch until we're really moved out, because why not leave the creature comforts until we're done with them.  But I'm beginning to realize that we'll never be moved out until we do get rid of them!  I want to give away the couch, our big livingroom chair, and an old beat up but cool organ.  We'll see if I go through with it.
I have some things boxed up that I foolishly boxed in our plastic lidded boxes.  Well, we may need to keep the boxes, though I want to give away their contents.  Good planning, right?  So I have a box of Christmas ornaments to re-box, and a box of kitchen items.
I decided I would be fine not toting Christmas decorations around (or storing them).  I thought, what a nice tradition it will be to make new ornaments with the kids each year.  Popcorn strands and cranberry garlands, orange slice ornaments, paper snowflakes…
I still love that idea, a way to fill up our Decembers with productive Christmas activity.  But we also discovered that we have some ornaments we just don't want to give up.  Things made by David and his sister as children.  Some passed down from my grandmother.  And some ornaments gifted by my mother or which we got ourselves over the past seven years since we became a family that commemorate various times or occasions of our life together.  So we have a small box of Christmas ornaments to store and the rest are outa here!