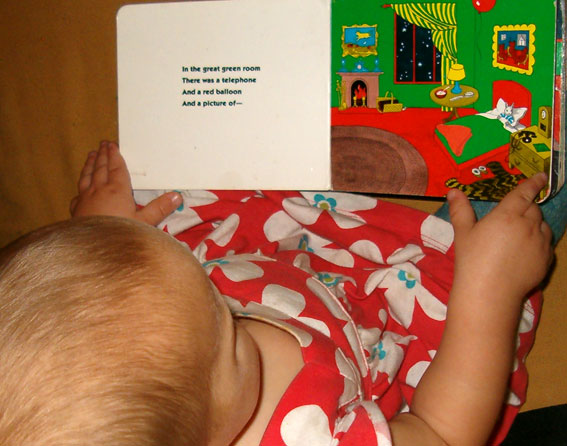 Annabelle brings this book to me and makes her request noise, "Dee? Dee?"
"In the great green room there was a telephone, and a red balloon…"
And her face lights up and she swings her short legs with excitement.
We have several good books which she loves, but we could read nothing but this one and she would be happy.  This is handy, since the RV doesn't have a bookshelf, and we won't have a library card.
Beyond convenience, these little moments remind me that everything we need will be coming with us: Goodnight Moon, our family, and time together.