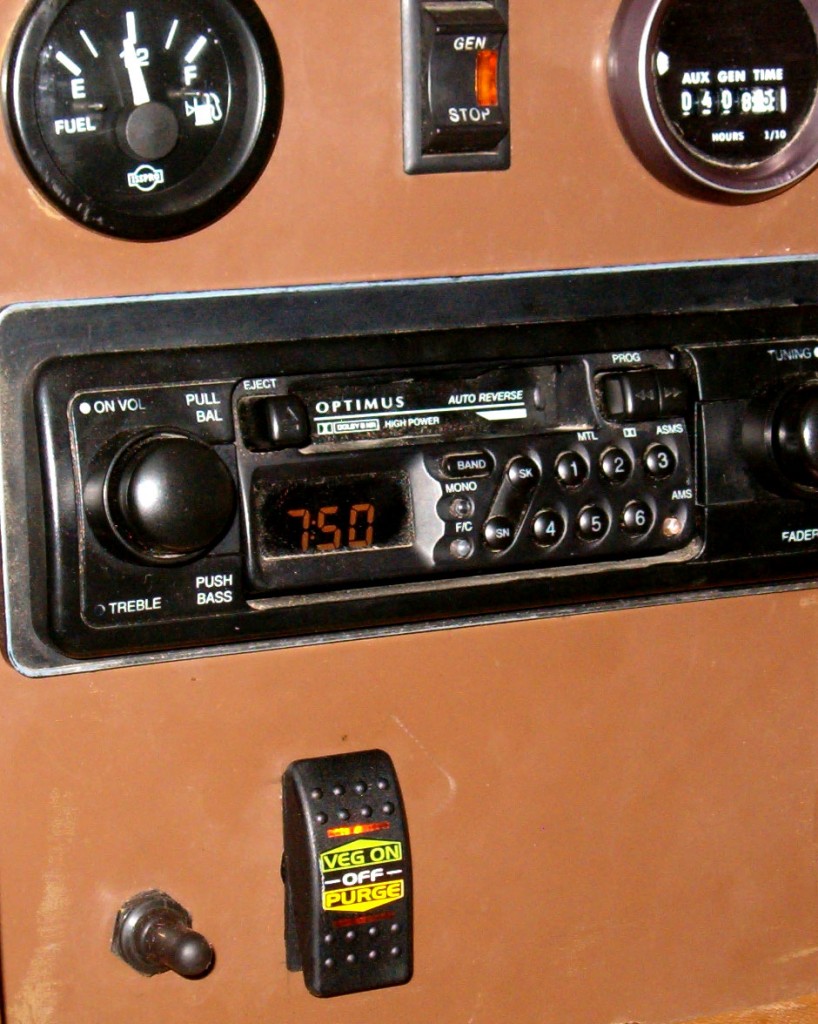 Today I drove on veggie power for the first time!  I've been driving on diesel for a couple of reasons:
1) learning curve was slightly curvier than expected and we had to iron out a few kinks in our use of the vegetable oil system (which David could only do on the weekend because he's still tied to his job, unfortunately).
2) several of my daily errands are so close to the house that I don't get a chance to switch the engine to vegetable oil.
Number 2 is still true.  When I just go from home to the grocery store, I won't be using vegetable oil.  Because vegetable oil is thicker than diesel, it needs to be heated to run through the lines (just like when you heat oil in your frying pan it becomes thinner).  So Benny must always be started on diesel, and switched to veggie only once the engine has warmed up.  Then, a few minutes before arrival, we switch back to diesel so that no vegetable oil is left to congeal in the lines for the next time we need to start er up.  A five minute trip just doesn't allow the time for all that waiting and switching.  On the up side, a five minute trip doesn't use up a great deal of diesel.
And of course, once we're on the big adventure, there will be fewer five minute trips and a whole lot more hours and hours of burning vegetable oil.
This weekend David tested the engine to make sure that the veggie oil glitch was truly solved (it was) and filled up the veggie oil tank so this week I am veggie powered and loving it!